Turn your glass from transparent to opaque with the flick of a switch
Specialists In Switchable Smart Glass
Switchable glass has a wide range of applications. It can be used at hotels, offices, banks, villas, private clubs, control rooms and other places you want privacy.
Office
Bring you an easy-control space. Improving enterprise image, security, and privacy. Creating a high elegant business atmosphere.
Artfully Crafted
Remote control the glass into transparent or opaque status at your demand, provide you controllable privacy.
Hotel
Installing at hotel shower room, it enhances delight & joy of life and builds elegant & romantic atmosphere for the guest.
Freshly New
The application is truly making "light moves with your heart" by adjusting the light as your own will, enhancing life experience.
Hospital
As the replacement of curtains, switchable glass is safety, sound-insulation, easy clean and has better environment-protecting.
Perfect Lives
Achieving high privacy protection and safety, eliminating worries and pressure for both health care workers and patients.
Others
Smart film can be as in rear projection screen. Can apply at bank teller window, car window, exhibition hall or shopping mall windows.
Think more
Apply at different industries, such as building curtain wall, service window, smart home system, transport facility and so on.
Do You Have A Construction Project We Can Help With?
Smart Glass & Smart Film
Currently, we can supply both the smart glass or smart film product for you, include Switchable smart glass, PDLC smart film(for lamination), Self-adhesive smart film.
admin
2019-08-05T12:20:06+08:00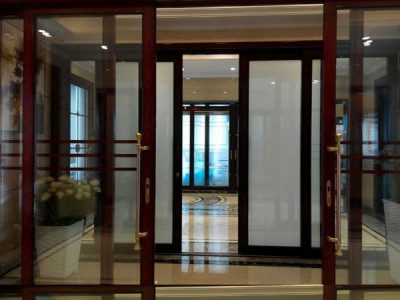 BRIEF INTRODUCTION: The switchable smart glass is the end product after lamination with PDLC smart film.  No matter you are [...]
admin
2019-08-05T12:19:51+08:00
BRIEF INTRODUCTION: Non-adhesive smart film is designed to sandwich laminating between glass in order to make smart glass product, it's EVA film lamination [...]
admin
2019-08-05T12:18:50+08:00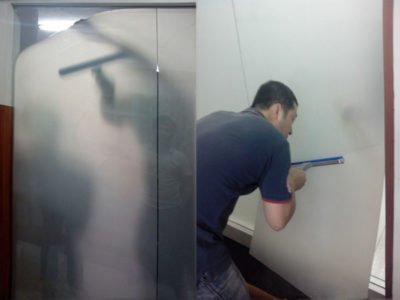 BRIEF INTRODUCTION: The self-adhesive smart film is an improved product from the original smart film, with a self-adhesive cling layer on the [...]
Switchable glass advantage
The are many advantages when using our switchable smart glass. Such as, it is good for partition space, provide you controllable privacy.  It can be used as a projection screen. What's more, it's energy saving, only consume 5 Watt per square meter.
Smart Glass Inspiring Spaces
Switchable glass enhance your space feeling, bring you easy-control space in life.
Explore Recent Work
Want to know more about the different projects we have done,  please visit below for more information.
Switchable smart glass project for Insail Hotel Project time: April. 2020 Location: Yuexiu District, Guangzhou Products: White [...]